Bride de raccords de tuyauterie, bride en acier, bride forgée en acier inoxydable, bride de collet de soudage, bride à collerette, bride de plaque, bride aveugle

Glissez la bride et la bride de cou de soudure dans la structure de la plus grande différence est que la connexion avec le raccordement de bride est différente du cou avec la bride de soudure plate sont généralement reliées à l'angle de bride, tandis que le cou avec la bride bout.
La norme ASME B16.5 contient la pression, les cotes de température, le matériau, les dimensions, les tolérances, le marquage, l'essai et l'identification des brides et des brides des tuyaux. Comprend: pression nominale de 1/2 po -24 po, Class150, Class300, Class400, Class600, Class900, Class1500, Class2500 lb, les boulons et le diamètre du trou de boulon de bride en anglais.
NOTE:
1. Class 150 flanges except Lap Joint will be furnished with 0.06 (1.6mm) raised face, which is included in `Thickness` (C) and `Length through Hub` (Y1), (Y3).
2. For Slip-on, Threaded, Socket Welding and Lap Joint Flanges, the hubs can be shaped either vertical from base to top or tapered within the limits of 7 degrees.
3. Blind Flanges may be made with the same hub as that used for Slip-on Flanges or without hub.
4. The gasket surface and backside (bearing surface for bolting) are made parallel within 1 degree. To accomplish parallelism, spot facing is carried out according to MSS SP-9, without reducing thickness (C).
5. Depth of Socket (D) is covered by ANSI B 16.5 only in sizes through 3 inch, over 3 inch is at the manufacturer`s option
Produits de haute qualité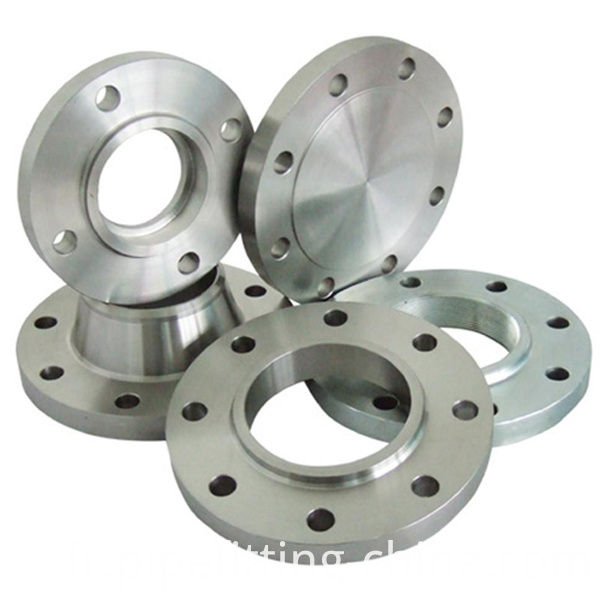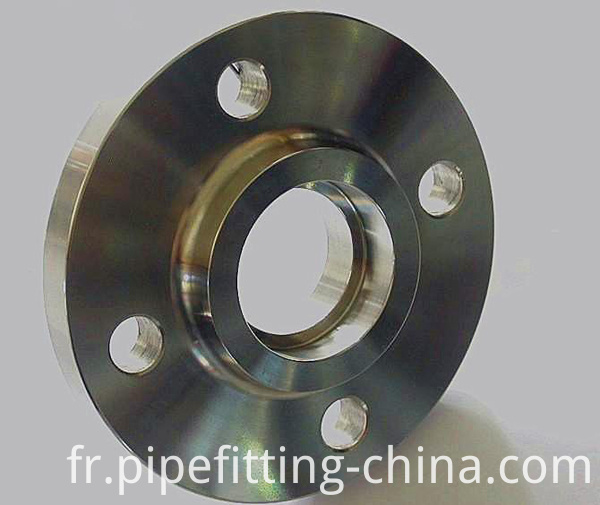 La bride de glissement généralement seulement reliée au tuyau, mais ne peut pas être directement reliée aux garnitures de tuyau; Bride de soudage bout à bout peut être généralement tous les raccords de tuyauterie soudés (y compris le coude, té, réducteur, etc.) directement connecté, bien sûr, y compris pipeline.
Notre emballage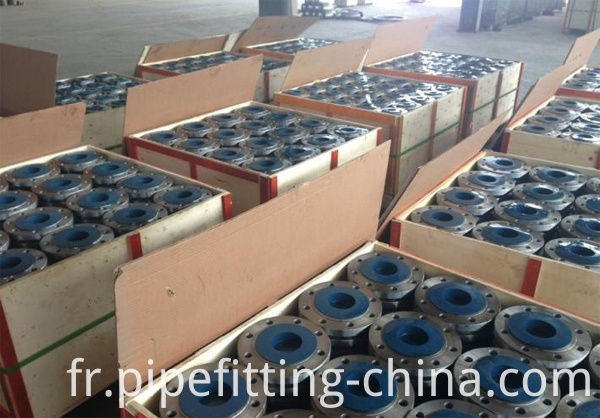 Processus de production de bride en acier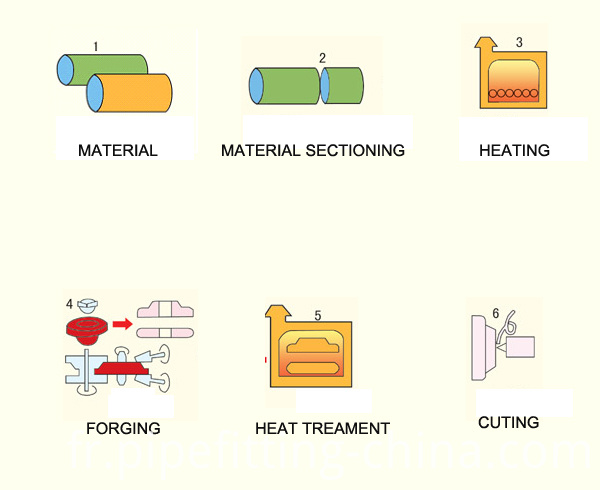 Atelier de bride en acier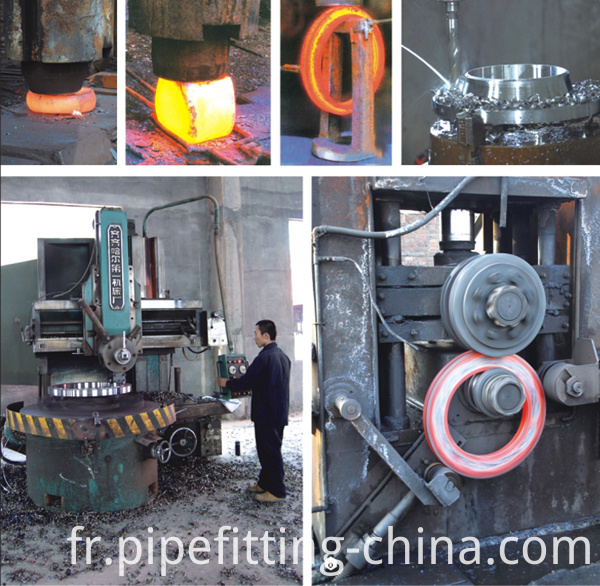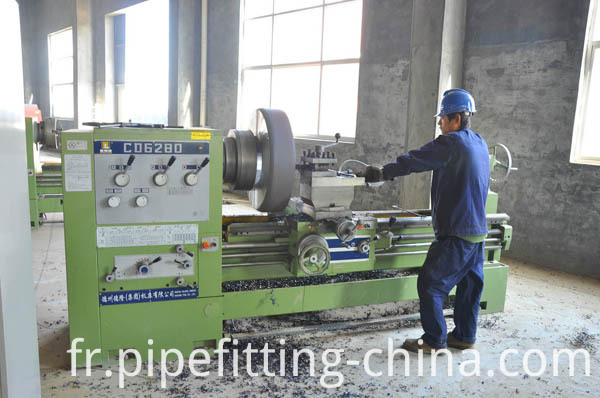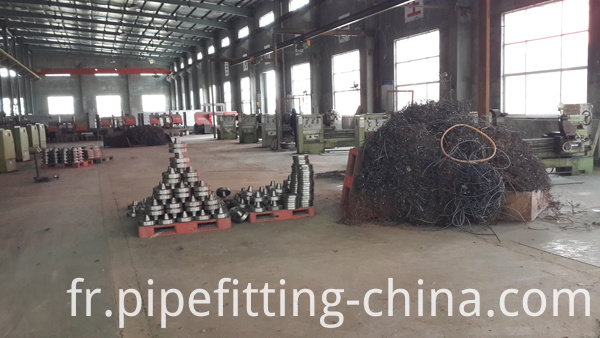 Processus de production

Groupes de Produits : Bride en acier > Slip-on bride